This IS high voltage rock'n'roll
A special version of the PLASMA Pedal: Created by Gamechanger Audio, Jack White and Third Man Records.
HOW IT WORKS
The PLASMA product series is a revolutionary approach within the realm of overdrive and distortion, as it is a new and previously unexplored method of achieving signal clipping.
Instead of using LED circuits, transistors or vacuum tubes to produce overdrive, PLASMA technology transforms your instrument's live signal into a series of continuous high-voltage discharges within a xenon-filled tube.
You're playing a bolt of lightning.
In essence – you are playing a bolt of electricity, and the electrical discharges produced by your instrument are instantly converted back into an analog audio signal, producing a quick, responsive, and extremely heavy distortion with TONS of unique character!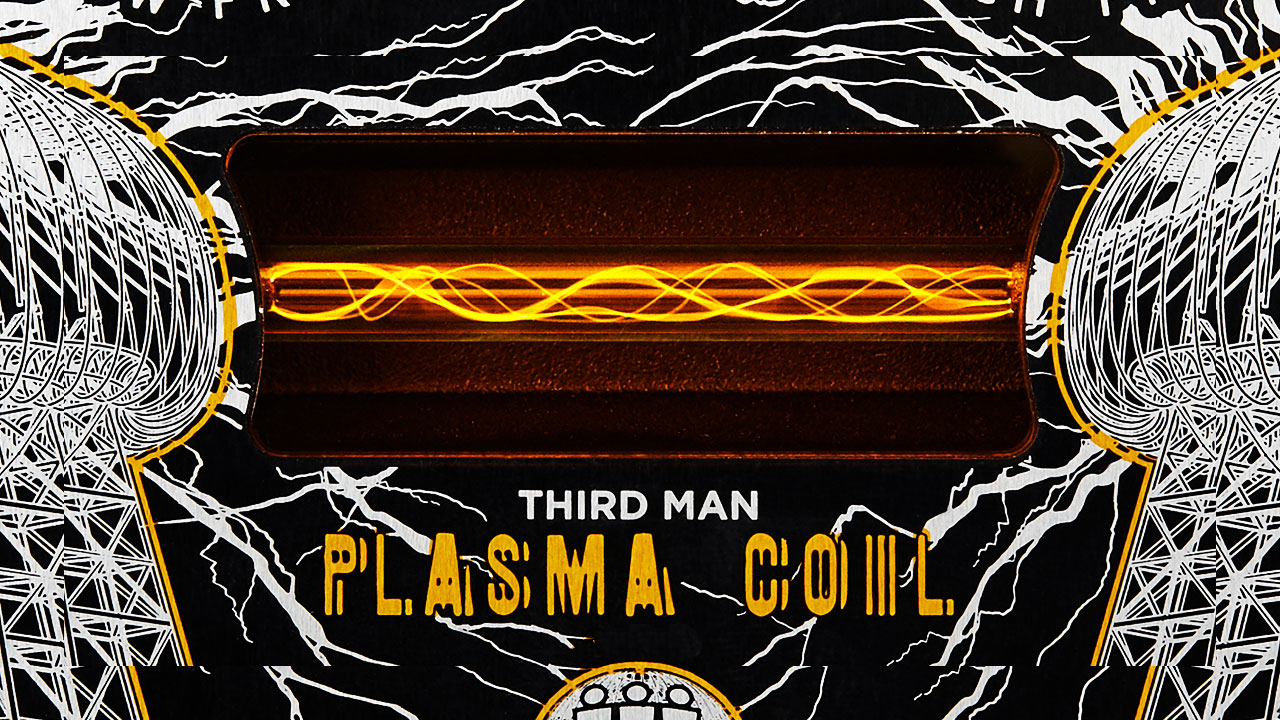 The PLASMA Coil does not feature a BLEND knob - when engaged it produces a fully WET signal, created by the PLASMA Tube circuit.

The pedal's output can be shaped with a master VOLUME knob, and two powerful EQ knobs (LOW Freq, Hi Freq) - each capable of providing a significant volume boost in their respective frequency range.

The VOLTAGE KNOB lets you adjust the amount of current sent to the Xenon tube - effectively increasing or decreasing the threshold necessary for achieving an electrical discharge in the tube.

Lower VOLTAGE settings allow you to achieve extreme contrasts between individual notes, by and eliminate all of the in-between noises created by the intsrument's pick-ups or humming strings.

When VOLTAGE is cranked, the PLASMA Coil will be very sensitive to any input signal, allowing you to create very long sustained lines. Still, you can always use your instrument's volume knob or palm-muting techniques to control the gating effect.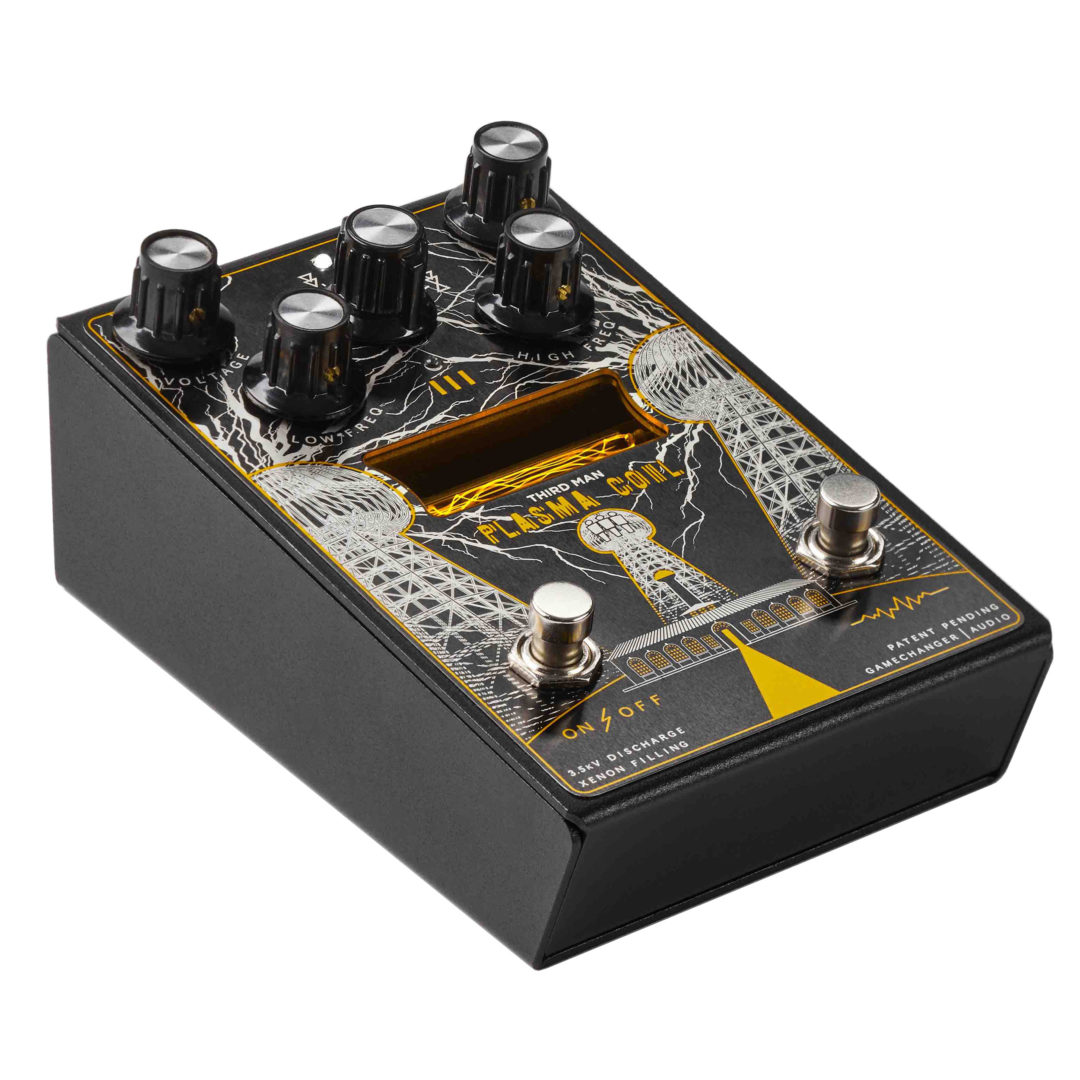 The PLASMA Coil features a specially designed multi-mode FX section with six types of octave-down and octave-up circuits.

Subharmonics are produced by modulating the Xenon tube's Voltage with multiple divisions of the instruments fundamental frequency, resulting in a glitchy, distorted octave-down sound that is somewhere between a ring-mod and a bit-crush effect. Upper harmonics are produced by using a full-wave rectifier and band-pass filter, creating an octa-fuzz type sound with a distinct 2nd harmonic enhancement (which is perceived as an octave-up effect).

The PLASMA Coil features an additional footswitch for controlling the octave/boost FX Section. The FX Footswitch can be set to LATCHING or MOMENTARY mode with a two-position toggle switch on the pedal's back panel.